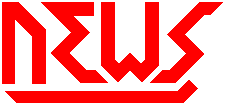 ---
August 12th: "Violent Revolution" should be out in stores at the end of next month. Check out the Album Discography for track listing and cover picture.
---
May 9th: KREATOR are in the studio finishing recording their next album; "Violent Revolution." Andy Sneap (Machine Head, Napalm Death, Exodus, Earth Crisis, Testament, Stuck Mojo) is producing it at his 'Backstage Studios' in Nottingham. It should be out through SPV in late May.

Thanks to Karl-Henrik Flyckt and GlassMoon6 for the info.
---
May 6th: It Has been confirmed that Tommy is out of the band and Sami is in.
---
April 29th: It is Rumoured that Tommy Vetterli has left Kreator and has been replaced by Sami Yli-Sirinö (ex-Waltari).

Thanks to Stéphane VASILJEVIC for this info.
---
January 21st: KREATOR are recording a new album. Mille says it will be a return to the "Coma..." era sound with some "Outcast" overtones.
---
January 20th: Long over due news; KREATOR Have a new "Best Of..." album out titled "Past Life Trauma" it has many Kreator Classics and a few rare tracks. Also "Endless Pain" "Pleasure To Kill" and "Terrible Certainty" have all been reissued with bonus tracks.
---
February 3rd: KREATOR will be on tour with Moonspell, Witchery and Novembre. The Scandinavian Dates are as follows; Köpenhamn (Lille Vega) 9/2,
Malmö (KB) 10/2,
Göteborg (Kåren) 11/2,
Stockholm (Klubben) 12/2.
(Special Thanks to Karl-Henrik Flyckt for this info!)
---
December 23rd: Well the "Voices Of Transgression - A 90s Retrospective" 'Best Of...' compilation's been out for a little while now. I just added The cover and tracklist to the DISCOGRAPHY section and added all the lyrics(besides to "State Oppression") to the LYRICS SECTION.
---
December 9th: KREATOR will be on tour in Holland with MOONSPELL / KATATONIA / 69 EYES. They will be at THE PODIUM in Hardenberg Holland on Friday January 14th 2000. Check out "PODIUM Hardenberg"'s Site by clicking here. (BIG Thanks to Herman of "The PODIUM" for informing me about this.)
---
Septemeber 24th: Ventor and Christian are no longer in the band as of Septemeber 1st, no word as to why they are gone but their replacements are; Spiesi(bass) Makka(drums). (Big Thanks to Anchoret for the info)
---
September 24th: "Voices Of Transgression" is a compolation("best of') from KREATOR's "Cause For Conflict", "Outcast and "Endorama" and contains the previously very rare bonus track from "Outcast", 'As The West Declines' and 2 new bonustracks.(Special Thanks to Anchoret, Karl-Henrik and socio path for the info about it)
---
August 19th: KREATOR's new album "Voices Of Transgression" will be released on Tuesday, September 07, 1999. No word on if it's a studio album or a live album or possibley an E.P., But you can Pre-order it now from CD Uninverse for $13.97 (will be imported from U.K.)
---
July 18th: Kreator Tribute "volume I" CD will be out anyday now!! The long awaited tribute to the legendary band KREATOR! Bands include Rotting Christ, Acheron, Marduk, Krisiun, Angelcorpse, Mystifier, Black Witchery, Centinex, Pessimist, Hemlock, Goddess of Desire, Pazuzu, Swordmaster and more. Released by 'Full Moon Productions, click here to go to their website for ordering info.
---
June 15th: The first single from KREATOR's new album, Endorama, is "Chosen Few". It's backed with the song "Endorama" (which features Tilo Wolff of LACRIMOSA), plus the previously unreleased non-album track "Children Of A Lesser God", and the common version of the single contains the CD-ROM videos to "Chosen Few" and "Endorama" (Special thanks to Karl-Henrik for the info.)
---
May 21st: Mark 06/30/99 on your calender, because KREATOR will be online and chating!! They will be chating at at infomusic.de Dont miss it! (BIG thanks to Hagge for informing me about this!)
---
May 20th: just added All the lyrics to the new "Endorama" album, on the LYRICS page.
---
May 16th: No word on KREATOR tour dates yet, but here are the confirmed KREATOR festival apperances;
06/20/99 Austria (Oberwart) - Mind Over Matter open air
06/27/99 Belgium - Graspop Metal Meeting
08/14/99 Germany (Hildesheim) - Zillo open air
08/22/99 Germany (Köln) - Bizarre festival
09/03/99 Germany (Pfalzfeld) - Summermania festival

---
April 25th: UBL.com has "Endorama" on import for about $18 i'm not sure if this is the import version with the bonus track or not. i know of 2 other online stores that sell the import as well, but they want $45 and $50 for it! (special thanx to Joe for informing me about UBL having the album)
---
April 15th: Just added 3 short mp3s from "Endorama" to the SOUNDS page and an alternate version of the "Endorama" album cover on the ALBUM COVERS page.
---
April 3rd: Well March, 29th has come and gone and i have yet to locate a record store (online or off) with the new album in stock or even with any knowlegde of it's existence. Of course i will keep up the search and keep everyone informed with the progress.
---
March 28th: Just added a sound sample of the title track of "Endorama" on the SOUNDS page, a oversied picture of the album cover on the ALBUM COVERS page, and the lateset promo photo on the PHOTOS page (the last picture under the group photos category)
---
March 27th: "Endorama is released in Japan and the Japanese version aslo contains the bonus track "Children Of A lesser God"
---
March 25th: "Endorama" was released in Germany on schedual on March 20, track titles are... Golden Age, Endorama, Shadowland, Chosen Few, Everlasting Flame, *Children Of A Lesser God, Passage To Babylon, Future Ring, Entry, Soul Eraser, Willing Spirit, Pandemonium, Tyranny *=bonus track.
---
March 20th: A Tribute to Kreator will be released later this year by Full Moon Productions (It's about damn time someone realeased one!). Rotting Christ, Marduk, Angel Corpse and Swordmaster are the only band names that will be on the tribute released thus far.
---
March 13th: Apareantly KREATOR are not signed to GUN Records anymore and are in fact signed to Drakkar/BMG
---
March 12th: "Endorama" is set to be released in Germany on March 20 and March 26 in Finland.
---
March 7th: The date for "Endorama" to be released in the U.S. has been pushed back to March 29.
---
March 3rd: Big News, Kreator should have a New album out on March 23 in the U.S.! Entitled "Endorama", it is said that it will follow along the lines of "Outcast" style-wise.

March 3rd: Kreator are no longer signed to Noise Records, they are now under GUN (Great Unlimited Noises) Records. No word on why the change of record labels.
---